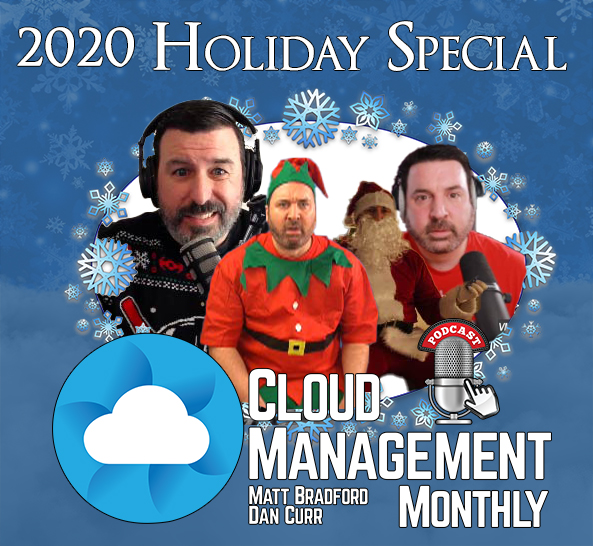 Hi Everyone, you're gonna want to watch this one on YouTube. Head on over to http://CloudManagementMonthly.com
In this episode of Cloud Management Monthly, Santa and his 'lil buddy Grump-O the Elf from the North Pole, review their favorite clips from this year's episodes and spread some extra holiday cheer! Dan and Matt interview Santa and Grump-O to find out how the vRealize Suite was able to solve The North Pole's critical capacity issue and expand to the cloud, to practically save Christmas, and money!
Thanks everyone who watched and listened to our shows this year. We appreciate all the feedback and kind messages. Thank you to our guests, Steve, Graham, Sunny, Brandon, and Mandy. We can't thank you enough for coming on the show and having fun with us. We can't wait for 2021!
Have a safe and happy holiday!
Dan and Matt